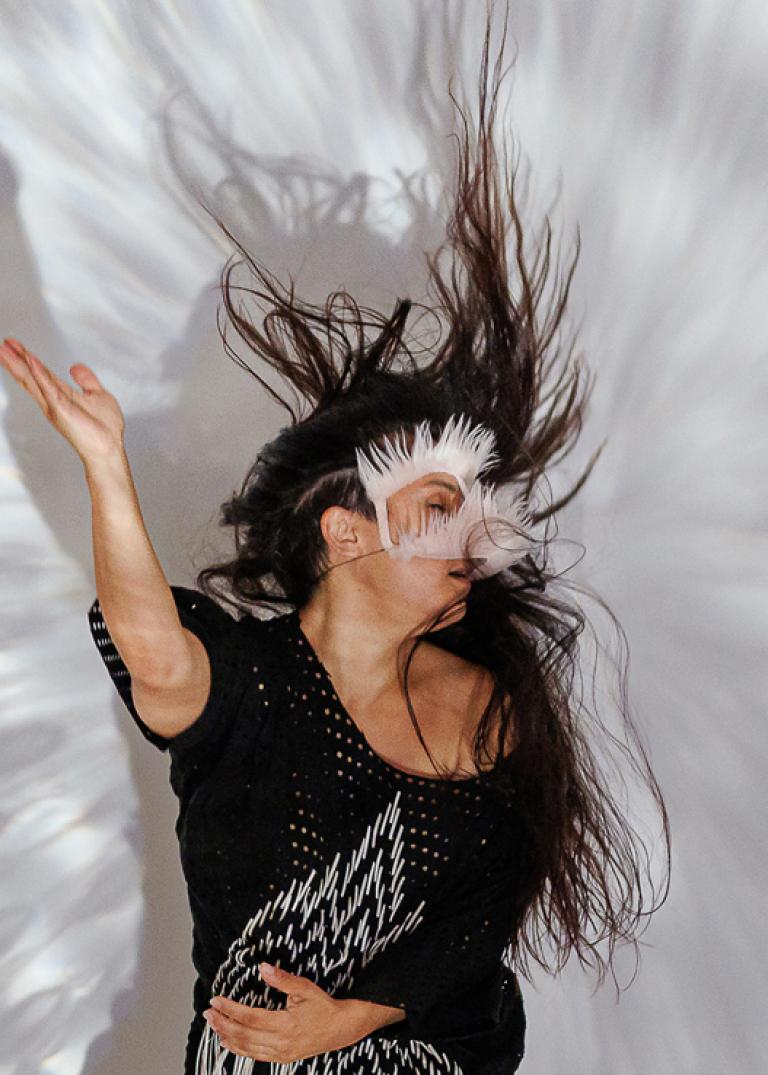 Workshops
---
18 November
Tarab workshop with Ulduz Ahmadzadeh
Explore Tarab! Part of Nafas نفس Dance festival. 
In the performance of TARAB, contemporary dance company عطش ATASH عطش focuses on unexplored, underrepresented, and in some places the forbidden movement, healing ceremonies and odd rhythmic patterns from the pre-Islamic cultural heritage of the Middle East.  
In this workshop with the choreographer of TARAB, Ulduz Ahmadzadeh, you will try movement material from the Persian plateau, rhythmic patterns typical of this region. You will learn short choreographies danced in circles, lines, trios, duets and solos. The workshop is about dance as a social common bond and an exploration of the different functions of dance in traditional (original) contexts. 
Registration
Participation in the workshop requires a pre-registration.
Register for the workshop via e-mail to dialog@skanesdansteater.se or phone +46(0)703-44 58 11.
Price
80 kr
Category

Workshops

Dates

18 November

Age

From 15 years

Duration

1 h, 30 mins
Film
Trailer Nafas نفس Dance festival