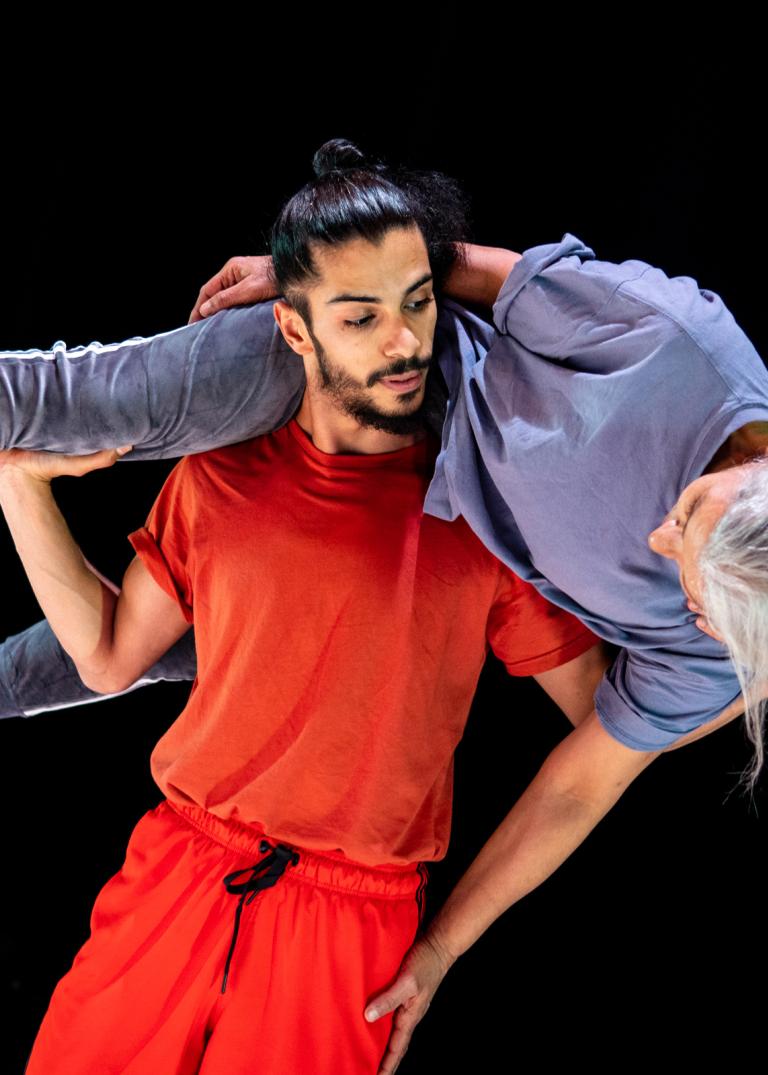 Performances
---
15 November
The Power (of) The Fragile 
A duet between a son and his mother by choreographer Mohamed Toukabri.
Part of Nafas نفس Dansfestival.
FESTIVAL PACKAGE
Buy the Nafas Festival Package with tickets to both dance performances, TARAB and The Power (of) The Fragile for only 200 SEK (reg. price 240 SEK).
Read more and buy your package here
The Power (of) The Fragile is a meeting of two worlds, two bodies and two minds. After being separated for years, Mohamed and his mother, Latifa, find each other again on stage. Latifa has always dreamt of becoming a dancer; her son, Mohamed had the chance to make dance his profession.  
Mohamed moved to Paris to dance at the age of 15, but it was only after receiving permanent Belgian citizenship that he was able to move freely between his native Tunisia and the dance scenes of Europe. His new citizenship allowed him to bring his mum with him, who was eventually able to obtain a visa to visit Europe. 
This tender portrait presents as a collection of images and reflections on what the relationship between a mother and her son can look like, and on what it means to be home and to leave. Their lives and dreams begin to merge but time claims its space.  
It is a performance about bodies and people, about weight and about what it means to carry weight, about being together and being apart. The stage becomes a place where memories take on fresh meaning, and where a new future can begin for them both. 
After the performance, there will be a discussion with Mohamed and Latifa, hosted by festival curator Atoosa Farahmand.  
The performance is a part of Forbidden culture week.
Category

Performances

Dates

15 November

Age

Recommended from 13 years

Duration

70 min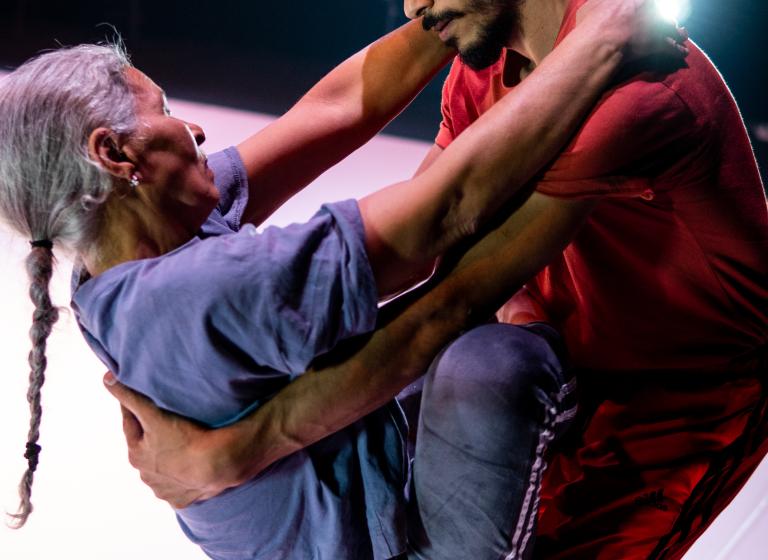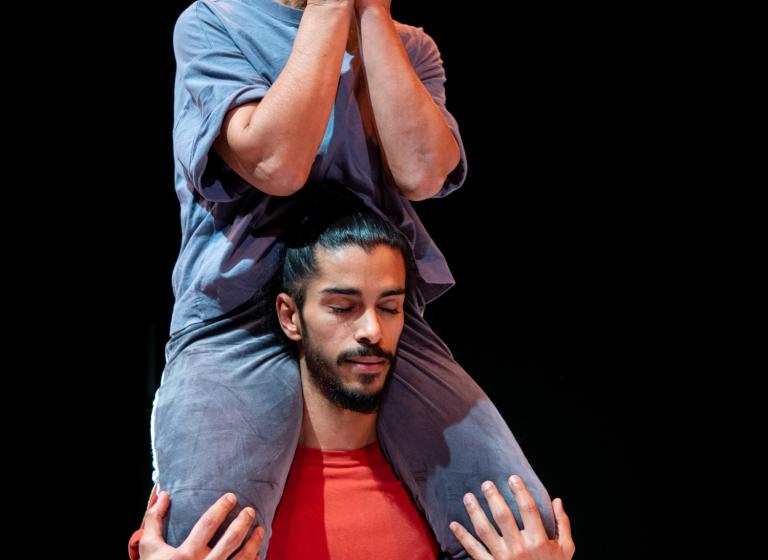 Photos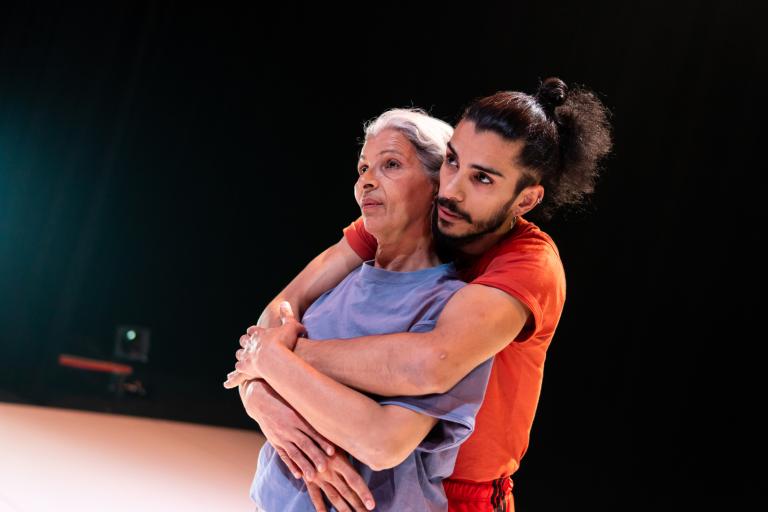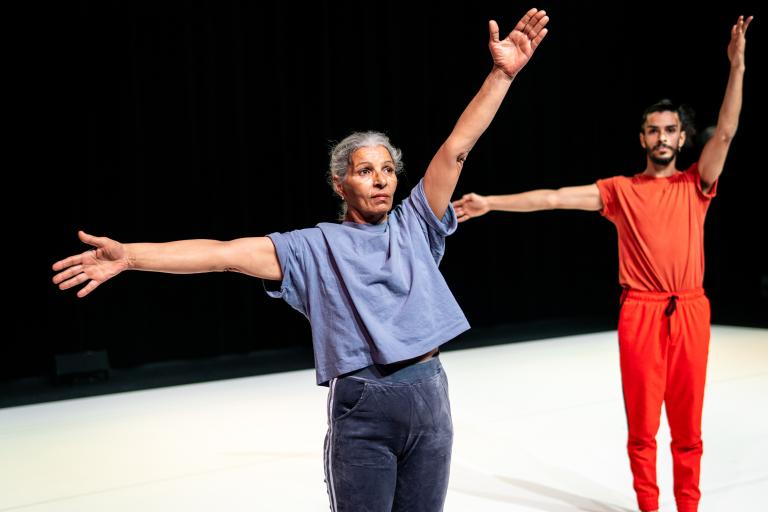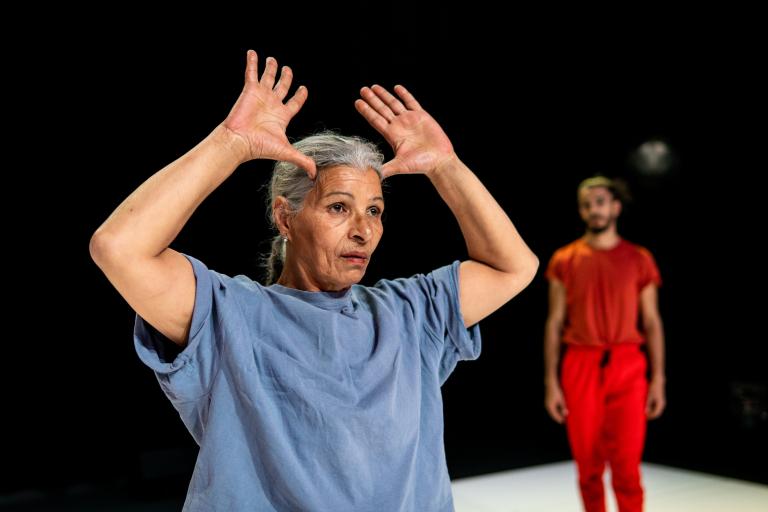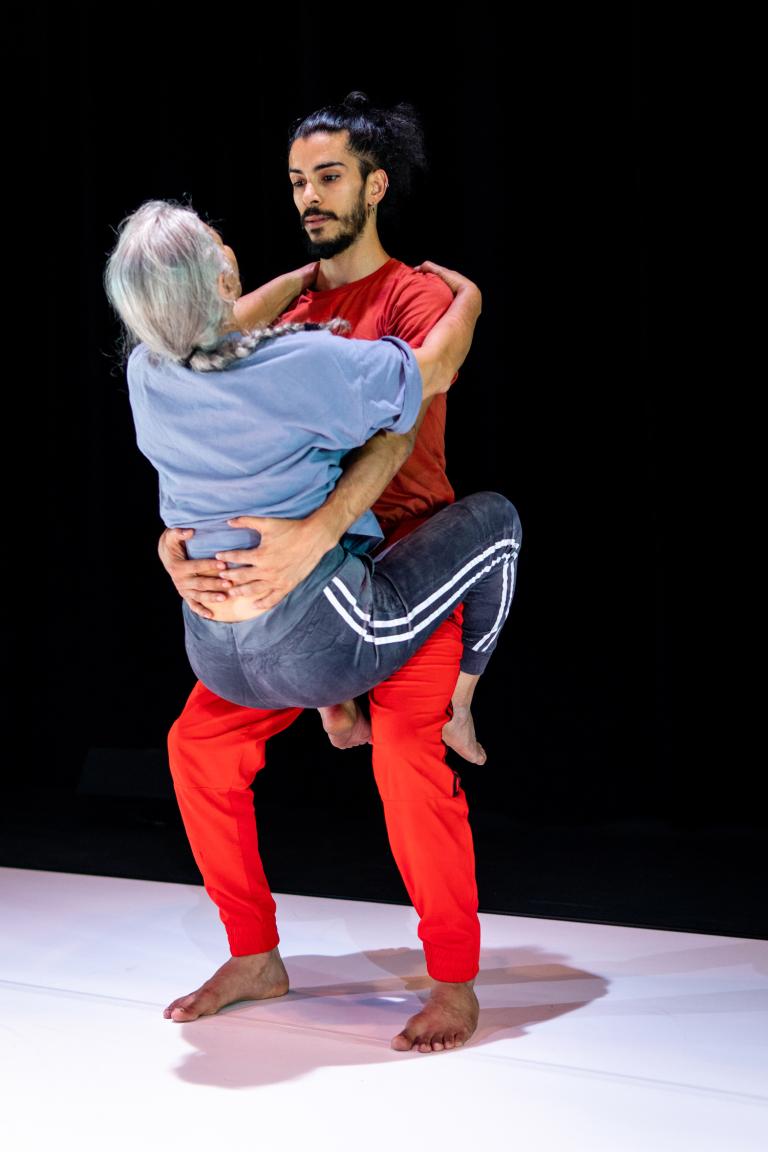 Film
Trailer Nafas نفس Dance festival
Trailer The Power (of) The Fragile